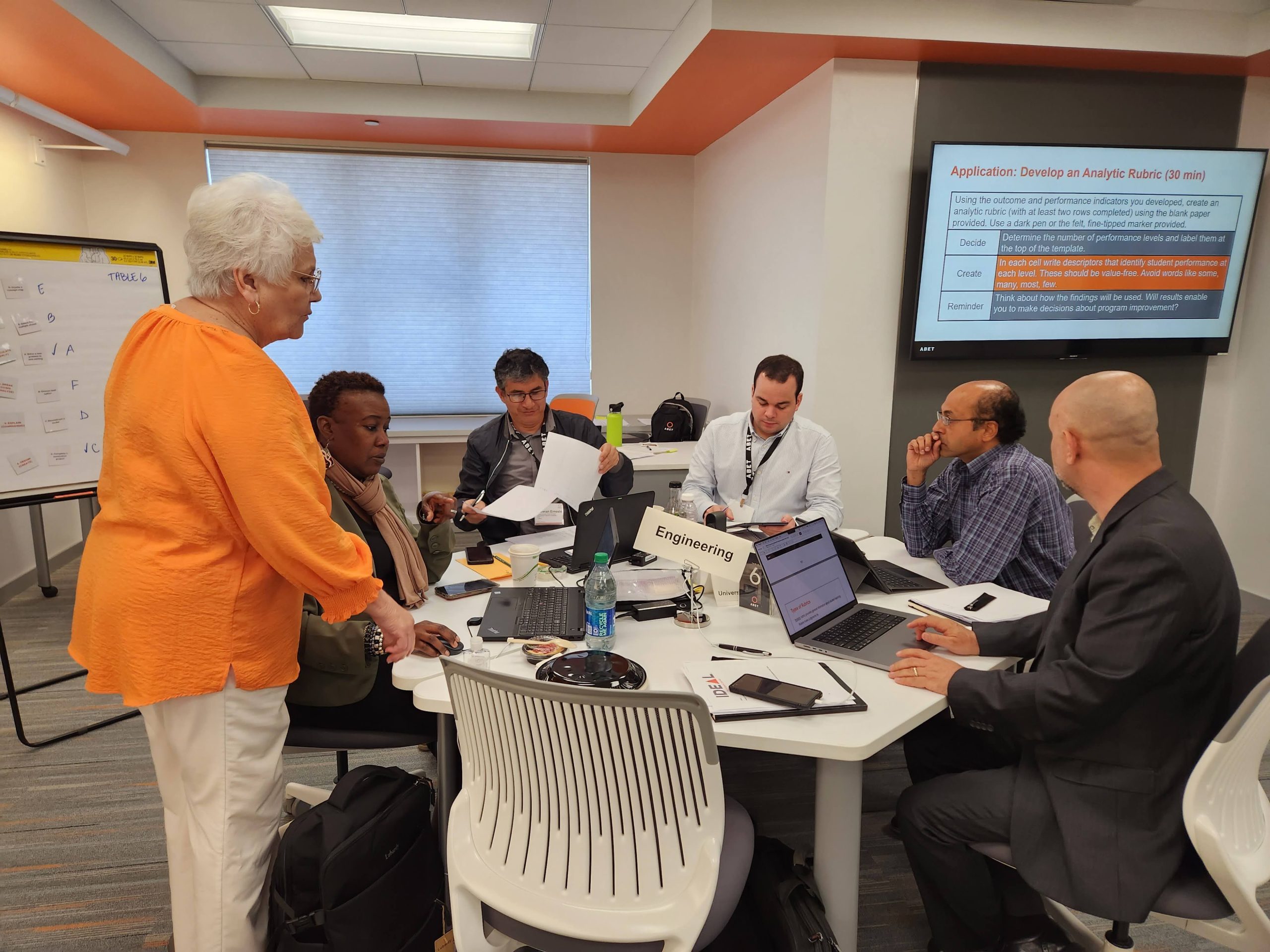 Improving Student Outcomes
Assessment of student learning, with a focus on continuous improvement, is key to ensuring the quality of educational programs and preparing graduates to enter a global workforce. We offer an array of educational opportunities and resources, including virtual and in-person workshops, on-demand videos, planning tools and articles.
Assessment Workshops
Our workshops serve as invaluable professional development resources to deepen your understanding of the program assessment process. They also provide the opportunity to build your professional network and share your knowledge with experts in the ABET community.
Not sure where to start? We can help.
---
On-Demand Webinars
Learn about assessment and the accreditation process anytime, anywhere with these free webinars.
Want to learn more about ABET workshops or host your own?